There is no need to search for your favorite websites, YouTube channels, or videos every time you want to download or watch them as VideoDuke offers the "Bookmarks" option. To add a bookmark and access it from the homepage of VideoDuke you need to do the following:
Open VideoDuke and type the link to the video or website into the search bar.
To the right of the search bar find a small flag icon and click it.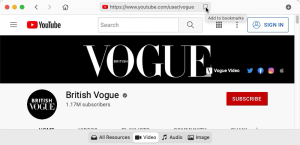 Navigate to the homepage of VideoDuke by clicking the "Home" icon to the left of the search bar and find a bookmarked web page in the list under "Bookmarks". Now you can open your favorite video or website anytime you want with one click.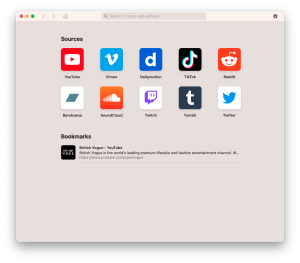 You can also manage your bookmarks. By right-clicking any bookmark, you can copy its URL, remove it, navigate to a web page, or clear the whole bookmarks list.