Advanced Mode allows searching for the media content by entering its name in the search bar or searching for videos on the sites which are not supported in the Simple Mode. Here are a few steps that will help you search for a video in the VideoDuke web browser:
Open VideoDuke and type either the video name or the name of the website into the search bar.
Press Enter and wait till you are redirected to the Google search webpage.
When you find the necessary video or website, click it and wait till VideoDuke catches the link to download.
Сlick the "Download" button.

Find the video in the Downloads folder. All downloaded videos will be saved in the default folder ~/Downloads/VideoDuke. You can change the location of the Downloads folder in Preferences.
Advanced Mode offers more complex options than Simple Mode. The application will show all the resources that have been obtained from the web page, including video, audio, flash animation, images, etc. If you need to download any of the above, you can easily do so by clicking the download button next to each item.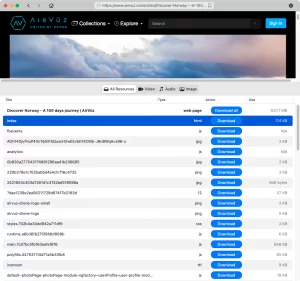 In a similar way, you can download Audio or Image by switching to the corresponding tabs on the main screen of VideoDuke. The process of downloading is the same as with the video.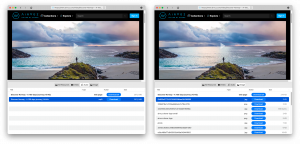 Note:
While working with playlists in Advanced Mode you can select the desired videos you want to download, whereas Simple Mode offers to download only the whole playlist or a single video.